Thanksgiving is this week, which for many of us means time off of work to celebrate holiday traditions with our family and friends. A time to slow down a bit, relax, and unwind.
But for most business owners, this is the busiest time of year, with Black Friday, Small Business Saturday and Cyber Monday right around the corner. Businesses rely heavily on holiday sales to boost annual performance, so instead of slowing down, they are ramping up.
Holiday Retail Outlook
Business owners should be thankful for a very favorable retail outlook for the upcoming holiday season. Retail economists anticipate a 4-5% increase in holiday sales over last year, with a whopping 78% of consumers planning to spend the same or more than last year. Spending is expected to be driven by consumer confidence, which is due to a combination of job growth, low interest rates, low inflation, and the stock market hitting record highs.
Contrary to what you may think, e-commerce and big-box giants will not be gobbling up all of this year's holiday sales. Brick and mortar stores - many of which are franchised businesses - will be reaping the rewards too, with roughly half of all consumers planning to head directly to stores to shop.
The Stability of Franchises
The current American retail climate is strong, mainly because our economy is doing well despite being in the midst of a global slowdown. Even in times of uncertainty, the value of an established brand is often enough to help keep business humming. In fact, many franchises are recession-resistant. Regardless of what sector a franchise is in, there is always value in the stability of a proven brand, which is evident during times of both bullishness and bearishness.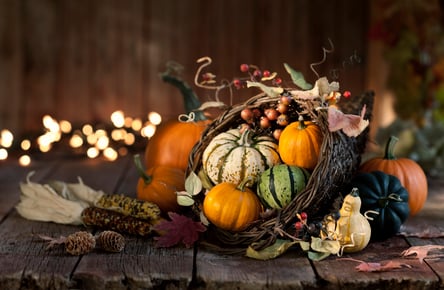 We are thankful for the opportunity to help our clients realize their entrepreneurial dreams. If you're exploring the possibility of business ownership, check out how we can help. We'd love to give you something new to be thankful for.