More Funding
Options & Services
We support your business beyond your initial funding
needs to
help you grow smarter.
Other Funding Options
401(k) business funding and SBA Loans may be the most common ways to fund a start-up business, but they're not the only ones.
Let us help you explore additional options.

Securities-Backed Loans
You can use a portfolio of stocks, bonds, mutual funds, U.S. Treasuries, or cash to get a low-interest line of credit. Because the loan is secured with hard assets, interest rates are extremely favorable and funds can be available quickly. Best part? You only pay interest on the money you use.

Equipment Leasing
The right equipment at the right time could improve your bottom line. Whether you need company vehicles, furniture, or computers, leasing offers a quick and easy way to get needed equipment without using your cash or working capital as a down payment. Other advantages include 100% financing, potential tax benefits, and fixed payments. Unsecured Loans
Similar to small business credit cards, these personal, unsecured term loans can vary from $25,000 to $350,000. Instead of requiring personal collateral from the business owner to secure the loan, the lenders consider the borrower's overall financial strength and creditworthiness to determine eligibility. Support Services
You're just getting started.
Funding your business is just the beginning. We provide additional services and resources you need to run your business.
Business Insurance
Our insurance providers are experts in the franchise industry, so you can be confident the coverage they offer is the coverage you need.
They will help you narrow down providers and plans to find the one that fits your budget.
And once you're covered, they will help your business run safely.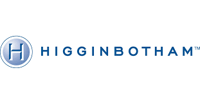 Request a Quote
. Property & General Liability
Business Owners Policy
Auto Liability & Physical Damage
Workers' Compensation
Umbrella Coverage
Health & Life Insurance
Personal Insurance
Cyber Coverage
Employee Solutions
Keeping up with the day-to-day responsibilities of managing employees takes up a lot of time, so we have partnered with ADP® to make sure you have access to the very best payroll, HR, benefits and compliance solutions.
From hire to retire, ADP will help you save valuable time and reduce your company's overhead costs.


Request a Quote
Payment Processing Services

FranFund has partnered with Truist to help you collect payments from your customers.
Protect your customers and your business with the latest payment technologies.


Request a Quote
DBA Filing
All franchisees must file a DBA (doing business as) with State and/or County in order to operate using the Franchise name.
FranFund oversees the entire process, making it quick and stress-free.


Request Quote
LLC Filing
An LLC protects you and your family by separating your personal and business assets. An LLC also will help ensure you are not personally liable for mistakes your business might make. To form an LLC, documents must be filed with the State and the applicable filing fees paid. With our LLC formation service package, FranFund handles the whole process for you, making it a stress-free and simple experience.
Request a Quote