With FranFund, you're never on your own.
We'll work together to find the funding option that makes the most sense for you.
Your Funding Strategy
Every business is unique.
Your funding plan should be customized too.
We'll evaluate your current finances and create a plan designed to set your business up for long-term success.
Want to know more about available funding programs? Read about each option below, or use our Funding Calculator to see which one(s) might work best for you.
401(k) Business Funding
Our FranPlan® utilizes the IRS' Rollover for Business Startups (ROBS) program, allowing you to access retirement savings tax-deferred and without penalties so you can invest in your business debt-free. Get started cost-free and risk-free with our extensive SafetyNet™ option.
Business Loans
Our team is committed to providing a reliable yes or a quick no when it comes to pre-approval for a small business loan. We are proud of our close to 99% success rate and when we do have to say no, we are here to help you understand the path for getting to the yes answer you're looking for.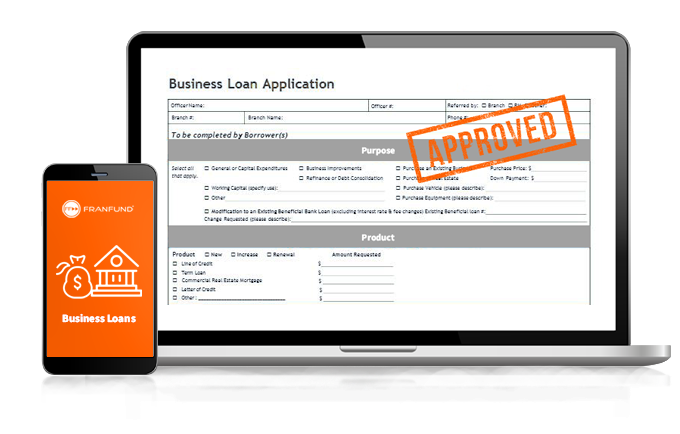 More Funding Options & Services
Looking for additional funding options? No problem. We can help you explore unsecured loans, securities-backed loans, equipment leasing, and refinancing programs. Plus, we can help keep your business humming with our network of professional providers for services such as payroll, credit card processing, and business insurance.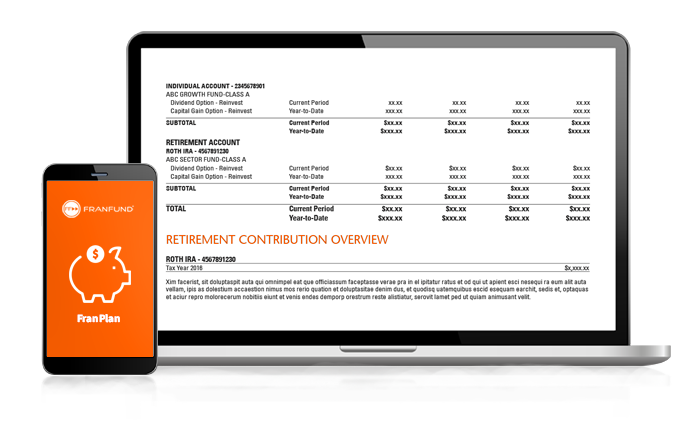 Credit
One of the most important factors to a lender? A good credit score of 680+ with an established, favorable history. This typically means no current credit collections and no recent bankruptcies, foreclosures, charge-offs, repossessions or short sales unless credit has been rebuilt. If your credit isn't strong enough to qualify for a loan, don't worry. There are still other funding options we can help you with.

Equity
Putting your own cash into a business gives you "skin in the game," and shows lenders that you're serious with a personal financial stake. Lenders like to see that. You should expect to contribute 10-30% of the total cost you'll need to start the business. You can even satisfy this requirement with funds from a FranPlan® (401k/IRA rollover).

Collateral
Very often, lenders request both business and personal collateral for small business loans, especially start-ups. Most require a security interest on any business assets and a personal guaranty from each owner with 20% or more ownership. Lenders may also look to collateralize real estate or other personal assets to secure the loan, depending on your circumstances.
Burn Rate
No surprise here, but lenders want to know you'll be able to pay the loan back. So, they usually prefer that you have a hefty outside income or strong liquidity, or both. This assures them that you can cover both living expenses and the loan payments during the first twelve months your business is operating.