As you sit in your designated workspace, thoughts may often drift away from the task at hand.
That's not necessarily a bad thing — as long as those thoughts are aspirational.
So many people have a goal of opening their own business, and the middle of a workday often marks the time when dreams of being your own boss begin to transform into reality.
What telltale signs might indicate that you're actually ready to launch a business?
Let's explore a few.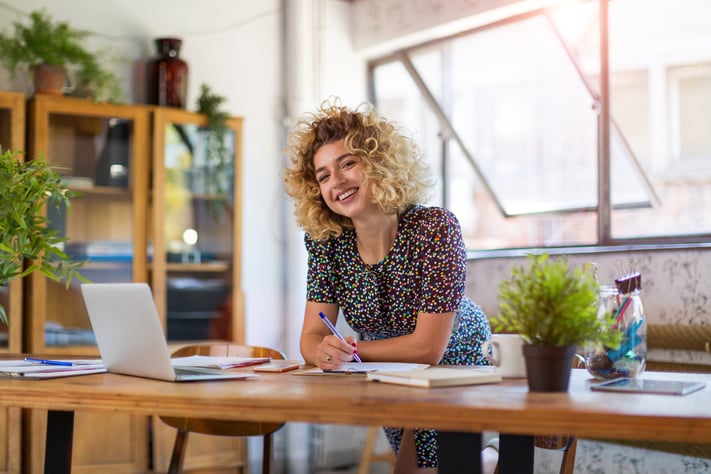 1. The Economic Cycle Is in Your Favor
The familiar Latin phrase "carpe diem" may be one for prospective business owners to seize during post-pandemic recovery.
The U.S. economy grew by 6.4% in the first quarter, year-over-year — a huge number by anyone's standards. Pent-up demand has consumers spending at a torrid pace, trillions in stimulus payments have been boosting markets, and business re-openings now have the economy humming.
Couple a growing economy with the fact that interest rates still sit near historic lows, and you'll find that financing options are very favorable to budding business owners seeking capital for a new venture.
In purely economic terms, if there was ever a moment to start a business, there's no time like now.
2. You Trust Your Business Instincts
Business ownership might not be for everybody. But, deep in your soul, you know it's for you.
Years of monitoring demand, customer expectations, and the competition in your industry have you confident you can market a product or service better than anyone else. Perhaps a can't-miss business plan has already been crafted.
This gut feeling tells you that you would excel as a business owner. Beyond your own belief, others — colleagues, friends, family — have listened to your ideas, and they repeatedly say the same thing: "You'd be really good at that."
When you feel it with all your heart and make potential customers believe it, all internal and external systems point to GO for opening a business.
3. You Need to Control Your Own Destiny
Most people want to forget about 2020. You may count among them. Perhaps you have been worried about your paycheck during the COVID outbreak, or maybe you previously lost a job because of a weak market or poor management.
In either case, the prospect — or reality — of unemployment has left you feeling anxious about the future. You don't want to revisit those tumultuous events or negative emotions.
Now, more than ever, you feel like you must take greater control of your destiny.
If you've succeeded under someone else's watch, there's a good chance you can prosper on your own. Combined with dedication and the right planning, this drive is exactly what you need to put this notion to the test.
Should I Start a Business?
In business, as with most things worth doing in life, it can be hard to know when to strike. You don't want to make a mistake or get in over your head. This is why it helps to have clear signs to follow.
If you're connecting with one of these signs — or all three — and you know you simply cannot ignore them any longer, now may really be the perfect time to start a business or launch a franchise.
FranFund designs flexible funding plans that help new and experienced business owners fund their franchises. We have a powerful and accurate pre-approval process with a 99% success rate in obtaining loans for borrowers who received FranFund pre-approval! Beyond this, we offer ongoing support and ensure our clients know all of their options for funding single units through multi-unit expansions, including SBA loans, conventional lending, and retirement plan funding.
Along with the right planning and the faith you have in yourself, use these signs as the motivation you need to take the next step.
Are you ready? If today is the day, schedule a free consultation to discuss your business funding options.