Get the Funding You Need
FranFund designs flexible, all-in-one funding plans that fit perfectly, no matter how much your Freeway Insurance franchise grows.
Get Started
Schedule your FREE consultation with Mary, your dedicated Freeway Insurance funding consultant, to learn more about your options.
Your Funding Strategy
Every business is different. So, your funding plan should be different too. We'll evaluate your current finances and work with you to create a plan designed to set your business up for long-term success. Want to know more about available funding programs? Read about each option below. Or use our Funding Calculator page to see which one(s) might work best for you.
401(k) Business Funding
Our FranPlan® utilizes the IRS' Rollover for Business Startups (ROBS) program, allowing you to access retirement savings tax-deferred, without the annoying penalties. So, you can invest in your business debt-free. Get started for no cost with our no-risk SafetyNet™ option.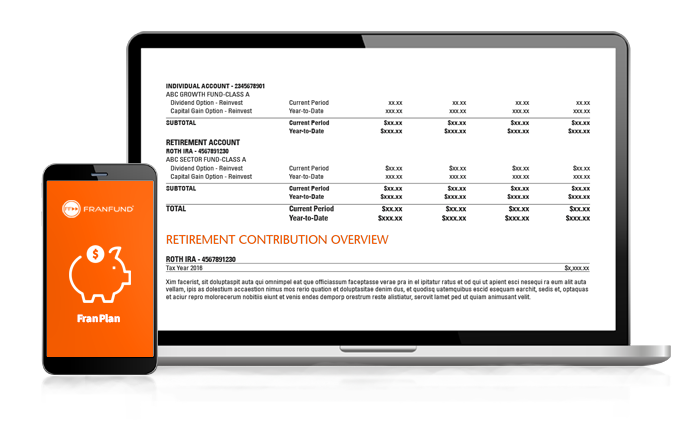 Business Loans
Thinking about a conventional or SBA loan? You've come to the right place. By using our franchise-specific pre-qualification tool and tapping into our extensive network of franchise-friendly lenders, our pre-approved clients get the loan they need 99% of the time.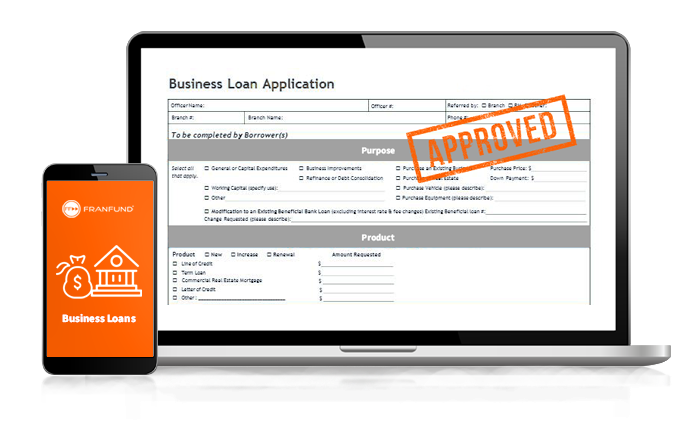 Going into business for yourself is overwhelming, daunting, scary, and exciting. Self-funding your business with your life savings is 100 times more overwhelming. FranFund helped me every step of the way and went out of their way to ensure all of my questions were answered. The coaching and education they provided were exactly what I needed. I highly recommend FranFund!
FranFund is a great organization and was extremely helpful through the ROBS process in getting my business up and running. They were great in guiding me through the entire process. I would highly recommend FranFund to anyone needing help in establishing their business.
The FranFund team is extremely professional, knowledgeable, and answers all my questions with full patience. I recommend them with no hesitation.
The FranFund team was unbelievably supportive, communicative, and efficient in every facet of our franchise financing project. One of the most professional organizations we have EVER worked with and would highly recommend.
FranFund's representatives were all patient, professional, highly communicative, and helped us navigate the process of creating our corporation, and reviewing finance options with ease. I highly recommend FranFund and have peace of mind knowing they are managing our fund!
From start to finish, my experience with FranFund was extremely positive. My FranFund advisor made the ROBS and 401(k) business funding process seamless and painless. I couldn't be happier. FranFund has my full endorsement and recommendation.
I have nothing but positive things to say about FranFund. The team of people they assigned to us was professional, knowledgeable, and most of all patient with us as we navigated through the complexities of establishing our corporation and funding our franchise purchase. I would highly recommend them to anyone looking for help in owning a franchise business.
FranFund is a great group of people to work with. They were very patient with us and ensured we understood each step of the process. Definitely would recommend them!
For the SBA process from the beginning, they were very detailed in what to expect, and when I experienced it firsthand, I was more than comfortable. The FranFund team made this process seamless and ensured that I was prepared to successfully obtain an SBA loan. I have recommended them to my peers and their outcome was the same. Great experience!
FranFund was absolutely wonderful, very professional walking me thru the entire process with the necessary level of detail. They kept me informed and updated throughout the entire process. The entire experience was fast and easy. I would unequivocally recommend FranFund, to anyone looking to finance their franchise business.
I have utilized FranFund's services three times. Each time I speak with FranFund I am impressed. They know their business well! They made it easy for me to understand the somewhat complex process of using retirement funds to start and expand my franchise business. I would not hesitate to use FranFund again in the future.