On this special day, we give thanks and honor the sacrifices made by the men and women who have served our country across all five branches of the U.S. Armed Forces. In addition to having protected our freedom, veterans have historically been – and continue to be –successful entrepreneurs and vital contributors to our economy.
Veterans are nearly twice as likely to be self-employed than non-veterans, and are majority owners in 9% of all businesses nationwide – accounting for 2.4 million businesses and employing 5.8 million people! Among franchised businesses, veterans account for 14% of owners in America, despite making up only 7% of the population.
Veterans make great franchisees because they're uniquely qualified to handle many of the challenges that business owners face; they're used to wearing many hats while handling diverse situations and changing conditions. They understand better than anyone that professional development is a continuous process. You would hard-pressed to find a group with better leadership skills, on average, than veterans.
For current and former service members pursuing business ownership, there are helpful resources available from both the government and the private sector. Here are a few notable examples:
VetFran
VetFran is a strategic initiative of the International Franchise Association and the Franchise Education and Research Foundation. Their mission is to educate both veterans and franchisors, and to facilitate the transition of veterans into franchising by encouraging franchisors to offer discounts and incentives.
Boots to Business
Boots to Business is an entrepreneurial education and training program offered by the U.S. Small Business Administration (SBA). It is part of the Department of Defense's Transition Assistance Program (TAP), and it provides transitioning service members with an overview of business ownership in a condensed format.
Office of Veterans Business Development
The Office of Veterans Business Development is another SBA program. Their mission is to maximize the availability, applicability and usability of all administration small business programs for veterans, their dependents, and their survivors.
---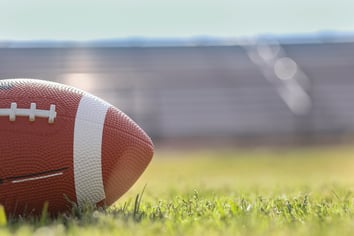 Armed Forces Bowl
FranFund is honored to partner with VetFran again this year as a co-sponsor of the 17th Annual Lockheed Martin Armed Forces Bowl here in our hometown of Fort Worth, TX! Stay posted for updates, but in the meantime, we encourage you to share a picture of a friend, family member or acquaintance who is a past or present Armed Forces member. These photos will comprise The Exchange Service's Wall of Fame, which will be on display inside of Amon G. Carter Stadium before and during the game.
We would like to again extend a sincere thank you to the men and women who have served our country. We hope that everyone has a happy and reflective Veterans Day.